tinaki99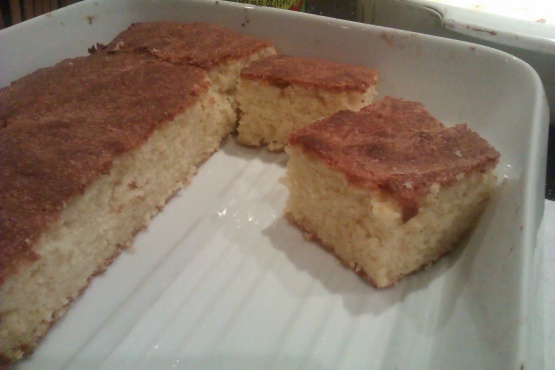 Fantastic recipe. I was looking for an easy recipe and this was it.

I took care in the order of mixing the ingredients, and i used a fork to mix, not a spoon: I first mixed the egg and sugar, then the melted butter (I didnt have any shortening). Then I warmed up the milk and added it while mixing in the flour. The recipe didnt state whether to use self-raising or plain flour, so I did what I always do when unsure: I used both in a 1:1 ratio (I included the baking powder). I had run out of vanilla powder, so I mixed in some fresh lemon grind at the end.

The baking took about 45min.
Thank you so much!!
mix
cook at 350 for 20 minutes.