kolibri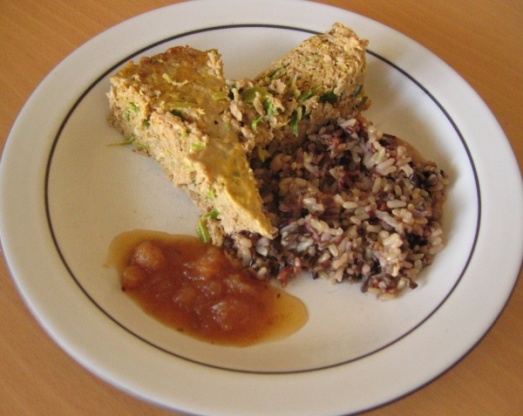 Next time you are making turkey meatloaf try kicking it up a notch! While this won't be featured on a Brennan's menu anytime soon it is delicious. The original recipe was from Bon Appetit but I've modified it over time. If you are leary of using only turkey, consider a mix of 1 part beef to 2 parts turkey.

I already have a great turkey meatloaf recipe that my family loves - guess it will have to share equal time with this recipe now! This is great! I was concerned about the moistness level of this recipe (I usually add more moistening items) so I did steal from my tried & true recipe by adding 1/2 cup nonfat yogurt. So it was really perfect - nice blend of spices with a little kick as well! I served it with Recipe #167241 .Thanks for the post. ZWT 2007
If you don't have a pre-made Cajun spice blend, there are several good ones on this site. Try Cajun Seasoning Mix #14190 or Cajun Seasoning #33092. Look for one that has no added salt.
Preheat oven to 350°F
Optional Step: You can ground the oatmeal in the food processor one or two pulses. You are not looking for flour, just bits of oatmeal somewhat smaller than the whole grain.
Combine all ingredients except mustard in large bowl. Season with salt and pepper.
Place meat mixture in a nonstick loaf pan.
Cover and bake 20 minutes. Scrape off any crud that may appear on the surface. Spread top with mustard.
Bake uncovered another 35 minutes.
Remove from pan and cut into slices.