Cajun Syrup Cake (GÂteau De Sirop)
PaulaG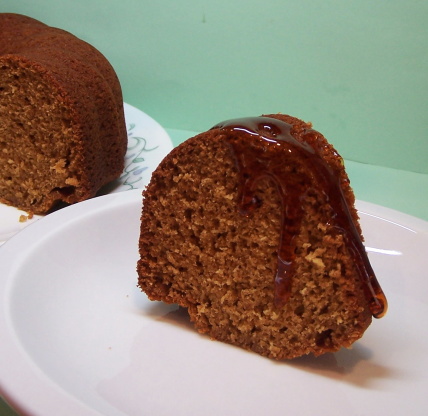 This is being entered for ZWT II & my source is gumbopages.com. The intro says: "This one's a classic, made from rich, dark Louisana cane syrup, like that made by Steen's Syrup Mill (my brand of choice). It's about as Cajun as it gets. Serve w/a drizzle of cane syrup if you like + some sweetened whipped cream."

This was very good! I made 2 cakes.......for one, I baked in a 13x9 inch pan and put a lemon glaze on top; for the other, I baked in a tube pan and added raisins & raisins to the batter. Both turned out really,really good!!
Combine dry ingredients.
Then in a mixing bowl add milk, eggs 1 at a time, shortening & cane syrup.
Beat gently only till all ingredients are mixed together (do not overbeat!).
Pour batter into bundt pan, tube pan or deep cake pan & bake at 350°F for 30-35 minutes.