Cajun-Style Spiced Pork Chops
alligirl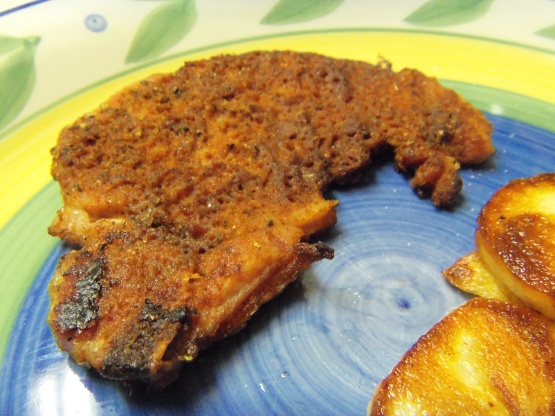 Makes about 1/4 cup of rub.
So delicious! It was chilly out when I made this so I pan fried to chops instead of grilling. I would recommend cutting the salt in half however. I'm a salt lover and it was still a bit much for me. I also kept a bit of the spice mix to the side and them used it on kale as a side.
Mix all ingredients except pork and store in an airtight container.
Rub chops with rub.
Prepare medium-hot fire and grill chops over indirect heat for 5-6 minutes on each side.