Cajun-Style Green Beans With Tabasco
Prep 15 mins
Cook 15 mins

A recipe I found on the floor of a department store while shopping. The Mcllhenny Company, they of celebrated Tabasco fame, included for promotion a free recipe with the purchase of a men's necktie. I have been making this every Thanksgiving for close to ten years now. Can be made vegetarian with the use of vegie soysage or "facon."
Directions
Steam the green beans until just done but still maintaining their bright green color. Drain. Keep warm.
In the meantime, in a small pan over medium-high heat cook the salt pork or bacon until crisp. Reserve the fat. (If using vegetarian bacon, you'll need to add a bit of oil to the pan for frying.).
Reduce heat, add the minced celery stalks and cook about 2 minutes; adding the garlic and cooking another minute longer. Stir in vinegar, Dijon mustard, sugar and TABASCO sauce. Heat through.
Remove from heat; stir in celery leaves.
Toss with beans to coat. Season with salt and pepper and adjust seasonings if necessary.
Reviews
Most Helpful
Wow, this recipe is amazing! So delicious. I used Creole mustard and Louisiana hot sauce to make it a little more "Cajun". No need for salt and pepper.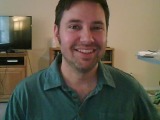 I love when you try a recipe and it delivers much more than you expected. This was absolutely delicious! I made this with bacon, which went well with the mustard and sugar to make a tangy, sweet-and-sour-ish sauce. I can see where this would be a nice change of pace on the Thanksgiving table, and I will look forward to making it again then. Made by a Tasty Tester for ZWT 9.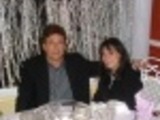 Really loved these green beans!!! I scaled back the recipe to 1/2, using 2 pieces of bacon, one can of "French Style" green beans, so didn't bother with steaming the beans, but then followed as written. I was really skeptical about adding the celery and leaves but found out that I loved this added flavor to the beans then along with the vinegar and hot sauce, yummy!! Thanks so much for sharing the recipe. Made for ZWT 9.