Cajun-Style Catfish-George Foreman Grill
Catnip46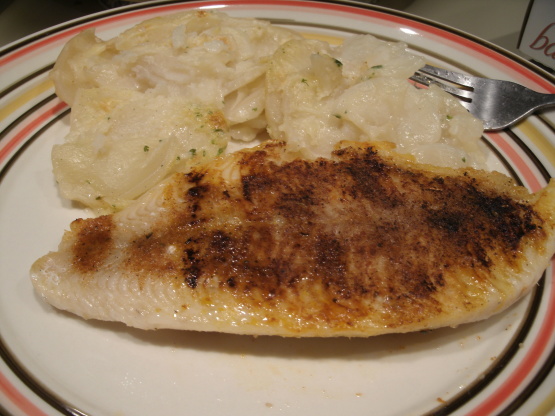 Never made fish on a George Foreman Grill before but this turned out real good. Easy, fast and stayed moist. This would work on other fish also.
Combine first 4 ingredients in a small bowl. Sprinkle lemon juice and seasoning mixture on both sides of fish.
Spray grill with cooking spray and pre-heat grill. Grill fish for 3 to 5 minutes or until fish flakes easily when tested with a fork.
Remove fish from grill and place on serving platter. Garnish with lemon wedges and celery tops.