Cajun Spiced Sweet Potato Wedges
PaulaG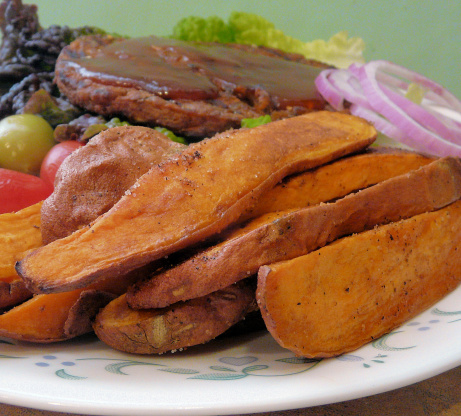 This came from Calorie King.
Preheat oven to 425°F Slice each sweet potato in half lengthways then each half into three, to make wedges.
Mix the oil and Cajun seasoning in a small bowl. Brush the mixture over the flesh of the sweet potato wedges.
Transfer the sweet potatoes to a non-stick roasting pan and bake for 15 to 20 minutes. You can serve with tzatziki sauce or nonfat sour cream.