Chilicat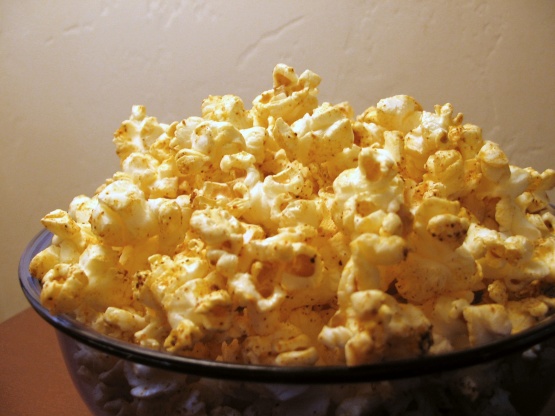 This recipe came from Alan (my best friend in college). His parents are from Louisiana and this was his mom's recipe. We used to have poker parties all the time and this was one of our favorite things to serve. Popcorn is cheap, so we made a lot of different flavored popcorns.
In small bowl, place 1 quart hot popped corn; set aside.
In large bowl, pour butter over remaining popcorn.
Combine remaining ingredients. Sprinkle over buttered popped corn, tossing gently to coat.
Spread on 15x10-inch baking; sheet and bake at 300°F for 3 minutes, or until desired crispness.
Mix in reserved popcorn. Serve immediately or store in airtight container.