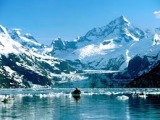 This is a great spice mix to use when blackening anything. It is particularly good on fish. I think this was from a Paul Prudhomme recipe. You can play with the amounts of the spices to suit your own tastes.
Directions
Mix all of the spices together. Done!
Reviews
Most Helpful
I tripled the recipe as Cajun is something that I often use (especially on fish). I made it a few days ago and have used it some blue hake and in a ham sandwich. This stuff is great and uses things that I always keep on hand. Perfect!

Loved it!!! Full of flavour ?

A fantastic spice mix that I will use over and over on many things.