Cajun Shrimp and Andouille in Cream Sauce
This is a wonderful recipe that I came across on another recipe site. I've modified it slightly to fit my tastes. This sauce is great served over pasta or dirty rice. This recipe is one I typically make for dinner parties or potlucks so it serves a crowd, but it can easily be cut down to a family appropriate amount.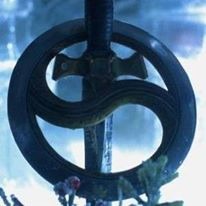 Oh my gosh, this recipe is scrumptious! I did halve the ingredients and it made the perfect amount for the five of us. I also had to make a couple of substitutions. I had to use a can of diced tomatoes as that was what I had on hand. Also, I've never found andouille sausage here where I live, so I used hickory smoked sausage. My son came home just about the time I got this done, and he asked what I was cooking that smelled sooooo good! Since my husband doesn't eat rice and I was tired of pasta, I decided to serve this over biscuits. It was simply delicious and I love that the whole recipe came together very quickly. Thank you for sharing this wonderful recipe!
Heat large skillet to med-high heat.
Add butter, melt.
Add onion, green pepper, celery, garlic and basil.
Saute until onions are transparent but not browned.
Add sausage and saute until browned.
Add tomatoes and cook 5 minutes or until soft.
Add beer and water and boil until reduced by 1/3 to 1/2.
Add heavy cream, salt and Cajun seasonings.
Stir in shrimp and cook until pink; about 3-5 minutes.
Allow sauce to thicken.
If sauce is too thin you can add about a tsp.
flour or cornstarch dissolved in 1/4 cup water to the sauce.
Make sure to stir frequently while sauce is thickening to prevent lumping.
This can be served over your favorite rice or pasta.