Cajun Salmon Sandwich With Goat Cheese and Lemon Mayonnaise
Prep 20 mins
Cook 20 mins

This is one of Aaron's most popular recipes! Recipe courtesy Aaron McCargo, Jr.Show: The Next Food Network StarEpisode: Star Quality-Try the spice on other things like hard boiled eggs, potato salad, etc. It's delicious!
Directions
Preheat oven to 350 degrees F.
Season the salmon with Seafood Cajun Seasoning.
In a medium saute pan, saute salmon in butter on medium-high heat, fat side down, until golden brown. Using a metal spatula turn salmon over and cook until golden brown. Transfer salmon onto a small sheet tray and place in oven for 4 to 6 minutes. Remove from oven and let rest.
Slice ciabatta roll lengthwise and place under broiler until lightly golden. Spread Goat Cheese and Lemon Mayonnaise on roll. Arrange salmon, lettuce, tomatoes and onions on roll. Enjoy!
Seafood Cajun Seasoning:.
In a medium bowl, combine cayenne pepper, kosher salt, paprika, black pepper, garlic, onion powder, gumbo file and crab boil seasoning.
Goat Cheese and Lemon Mayonnaise:.
In a medium bowl, mix goat cheese, mayonnaise, lemon juice, parsley, salt and freshly ground black pepper, to taste.
Most Helpful
I agree with the previous review...the combination of the spicy Cajun rub and the cook goat cheese/mayo spread is perfect. I didn't make the rub but used one I had. Since I knew mine was uber-spicy, I used far less than the recipe called for and my sandwich still had a zing. Made for ZWT #9.

Amazing!! This was a huge hit. My husband kept commenting about how delicious the sandwich was. Mind you, he doesn't like anything with cheese nor most sauces. I spread a small amt. of the goat cheese/mayo combination on his and he loved it on the fish sandwich. I think the mayo combo. helps to cool the cajun fish. It's the perfect match. We will definitely be making this again and again. Note: make sure your bread is not too thick or the sandwich will be stacked high! I used something other than the recommended ciabatta and it was too thick with the sandwich...although we made sure to manage! ;)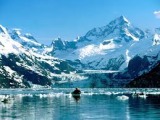 Like another reviewer, I used a good cajun seasoning that I had on hand from Spice Merchants. We thought the sandwich was good, though we found the proportions to be a bit off. I bought a pound of salmon. This made enough for three salmon sandwiches on ciabatta. We spread the goat/mayo sauce on pretty heavily and we still had a little remaining after using generously on three sandwiches. If you are just making one serving, I would cut way back on the mayo/goat spread unless you intend it for other uses. I served the sandwiches with mixed roasted veggies. Made for Rookie Tag November 2013.