Derf2440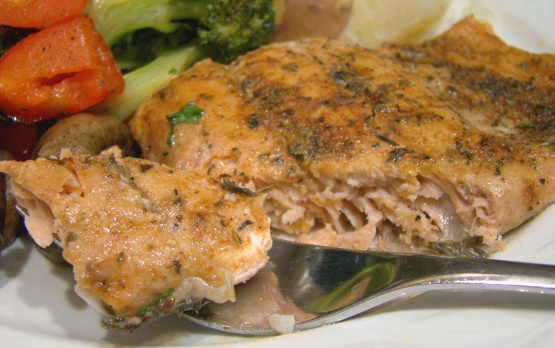 Saw this made on TV and had to try it. Smells and tastes great. Easy and quick too.

Easy way to fix the salmon but we didn't like that combination of spices-seemed bitter (may have been our brand of cajun spices)
Brush a little oil in a frying pan and preheat the pan.
Combine the spices for the salmon in a small bowl.
Turn the salmon fillets in the spices, covering all sides.
Place the salmon fillets (skin side under) in the hot frying pan.
Fry for 4 minutes before turning over and frying for another 3 minutes or until done.
Serve with mashed potatoes and spinach.