Cajun Roasted Sweet Potatoes
lazyme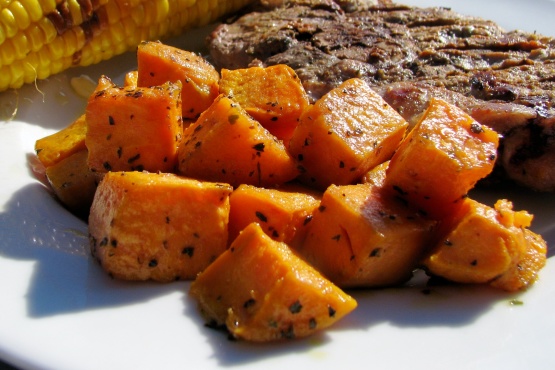 If you like a sweet and spicy flavor profile, you'll get a kick out of Stacy Cox's sweet potatoes, submitted to Taste of Home magazine. The Palestine, Texas cook uses Cajun seasoning and cayenne pepper to season nutrient-rich sweet potatoes.
In a large bowl, toss the sweet potatoes and oil. Arrange potatoes in a single layer in two 15-in. x 10-in. x 1-in. baking pans coated with cooking spray.
Bake, uncovered, at 450° for 20 minutes.
Combine the brown sugar, Cajun seasoning, salt and cayenne; sprinkle over potatoes.
Bake 5-10 minutes longer or until tender.