gailanng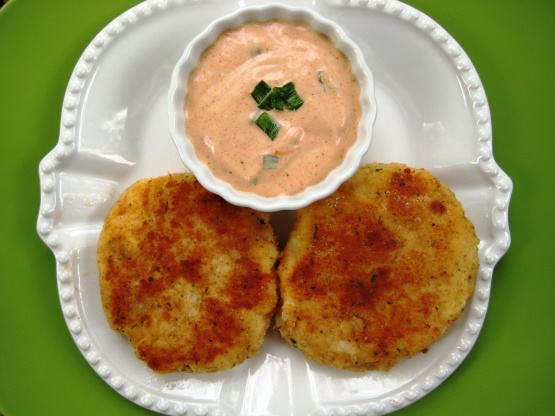 I was first introduced to Remoulade Sauce by Galley Wench and was fascinated with it. Was making some crab cakes today for my SIL and DD and wanted to try to make my own. This is a combination of 3-4 recipes and I thought it turned our really well.

i liked it but no one else did and i made it just as directed.
Mix everything together.
Cover and refrigerate for 1-2 hours.
Enjoy.