Jb Tyler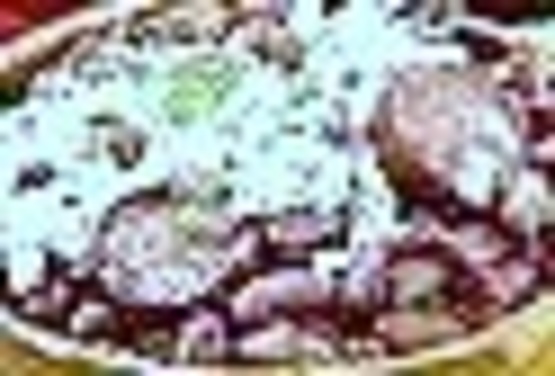 Great Red Beans and Rice recipe. A friend of mine gave me this recipe several years ago and I am posting here for safe keeping. I realize this is a very Southern dish and I hope ingredients are available ....I have used a different type of bean when I couldn't find the traditional red beans. Of course hot sauce is necessary in this recipe! I serve it on the side. Preperation time does not include the beans that soak overnight.
Drain red beans, rinse and in a large soup pot combine the beans, and water. Bring to a boil and cook 45 minutes. Add all vegetables, shortening, tomatoes, and seasonings. Cook 1 hour, covered. Stir occasionally.
Add sausage and cook 45 minutes, or until the beans are cooked.
Serve with a few tablespoons of rice on top and (optional) dashes of "Louisania Hot Sauce".