Prep 15 mins
Cook 30 mins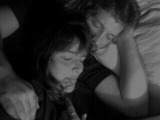 A Louisiana favorite of shrimp, chicken, sausage and rice.
Directions
In a bowl combine shrimp, chicken and Creole seasoning, and work in seasoning well. Set aside.
In a large pot heat oil over medium-high heat. Add the onion, pepper and celery. Cook for about 3 minutes.
Add garlic, tomatoes, bay leaves, Worcestershire and hot sauces. Stir in rice and slowly add broth. Reduce heat to medium and cook until rice absorbs liquid and becomes tender, stirring occasionally, about 15 minutes.
When rice is just tender add shrimp and chicken mixture and sausage. Cook until meat is done, about 10 minutes more. Season to taste with salt, pepper and Creole seasoning.
Most Helpful
This was amazing! I added extra amounts of the vegetables as I was using up some from my garden- that is really the only change I made though- I was worried that it would be too spicy- but it was not- It had just the right amount of kick- and the flavors went together SO well! I added just one teaspoon of salt and pepper at the end( instead of two)- The taste is just fantastic and everyone in my family loved it! Thanks for a great recipe!
This is the best Jambalaya I have ever tasted. My husband and son could not keep out of it. I made a big pot and it was gone within hours. Thank you for this wonderful recipe.

Great flavour & easy to make. What sets this recipe apart from others is the addition of the worcestershire sauce & bay leaves. Like others I used E/L essence spice & added finely chopped jalapeno peppers. I increased the chicken, sausage & garlic abit and it was the perfect consistency for us. I also added chopped green onions & fresh parsley close to the end of cooking. I found the dish plenty salty & did not need to add the extra salt called for in the recipe. Awesome recipe, thanks for sharing.