Prep 15 mins
Cook 30 mins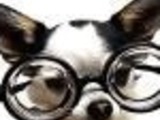 Another wonderful recipe from Betty Fussell's "I Hear America Cooking," this cake is rich with butter and dark molasses, but lightened with eggs and smoothed with sour cream. Cooking time does not include time for cake to cool.
Directions
Preheat oven to 350°F.
Cream together butter and brown sugar.
Beat in the molasses, the sour cream, the ginger and the egg yolks.
Sift together the flour, baking powder and soda, salt and cinnamon.
Stir gradually into molasses mixture until well blended.
Beat egg whites until stiff but not dry, and fold into batter.
Fold in nuts.
Generously butter a 9 x 9 x 2" baking pan.
Pour in batter and smooth top.
Bake for 25 to 30 minutes or until tester comes out clean.
Cool briefly in pan, then invert onto rack.
Sieve powdered sugar on top of cake and enjoy.
Reviews
Most Helpful
I too had a few problems with the cake but the taste and aroma are so fantastic that it makes up for it. I only have an 8x8 square pan and have used this successfully with all recipes that require a 9x9 square pan until now. I don't believe it be an issue with my oven since I have never had problems before. After 30 minutes of cooking the cake was still batter in the middle so I stuck it back in for another 10 minutes. Still wobbly in the middle so it went back in the oven for an additional 15 minutes and only then was it done. By that time though the middle had completely sunk. That didn't matter after cutting into 1.5 inch squares and dusting with powdered sugar. The edges are a little crunchy for my taste but all in all a wonderful recipe.

This cake had great flavor but I found that it was not sweet enough for out tastes, and for some reason the cake got too overdone around the edges which usually does not happen in my convection oven, not to worry my DH will enjoy it with ice cream. Thanks Chef Kate!...Kitten:)
Ok so I made a couple of small, minor booboos, but in the end this came out so utterly delicious. i dont think my changes made a drastic difference. I ended up using a little less butter and a bit more sour cream b/c I didnt realize I didnt have quite enough butter. I took Gay's suggestion and used a robust molasses instead of the blackstrap. I made this in a round pan instead of a square one simply b/c i dont have a square pan, and put the extra batter in cupcake tins haha :) Delicious cake. We served with Ice cream and powdered sugar, but didnt eat it with the ice cream after the first serving b/c it was delicious on its own! Lovely with a dusting of powdered sugar. Thanks for this recipe! It's a definite keeper!