Derf2440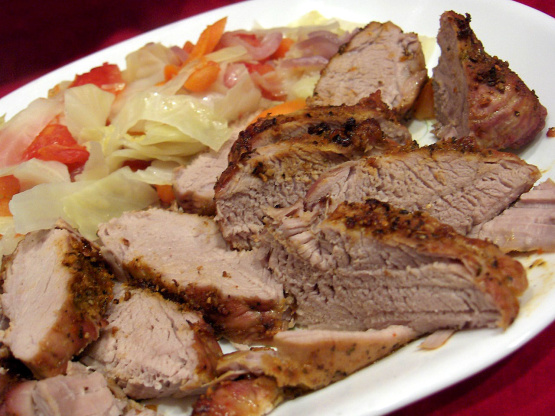 A lovely Cooking Light recipe.

You're right , this is a lovely recipe, so tender and moist with a delightfully spicy hot coat. Delicious! There are just two of us so I just did one tenderloin a little over a pound. Served with steamed cabbage,carrot and red onion. I will be making this one again, thanks for posting!
Preheat oven to 350ºF.
In a small bowl mix the oregano, garlic, black pepper, seasoned salt, chili powder, cumin and red pepper together; rub evenly over roast.
Place on a broiler pan coated with cooking spray.
Bake for 1 1/2 hours or until a thermometer register 155-160ºF.
Let stand 10 minute before slicing.