Cajun Dirty Rice Dressing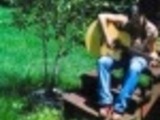 My early years were split between rural east Texas and the heart of Louisiana's Cajun Country....back in my elementary days (before school lunches came frozen in boxes) this was a lunch room staple in Lafayette, Louisiana.....prepared daily by the mother's of my Cajun friends who worked part time in the school cafeteria. To this day a big helping of hot Dirty Rice takes me back to 4th grade! This recipe, from Chef Patrick Mould, calls for ground pork and beef only; which works well for me because, if I'm the one doing the cooking, I simply can not deal with chicken livers! This makes a LOT of Dirty Rice....so if your not cooking for a lunch room full of hungry kids, you may want to 1/2 or even 1/4 the recipe. For the 'dark roux' I recommend you reference Gumbo Base (Aka Roux) by chef #15851
Directions
Heat large pot over medium heat. Add pork and beef and cook until meat is browned.
Add 1 cup of onions, 1/2 cup of bell pepper, 1/2 cup of celery, 2 tablespoons garlic and saute for 2 minutes.
Add dark roux and cook for additional 5 minutes.
Add Cajun seasoning, salt, beef stock, Worcestershire sauce, bay leaves, thyme, hot sauce and pepper.
Bring mixture to a boil, lower heat and simmer for 30 minutes.
Add remaining onion, celery and bell pepper, cover pot and simmer for 30 minutes.
Stir in green onions and parsley.
Stir in cooked rice until completely incorporated.