Cajun Dirty Rice Dressing
Prep 20 mins
Cook 1 hr 20 mins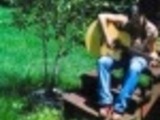 My early years were split between rural east Texas and the heart of Louisiana's Cajun Country....back in my elementary days (before school lunches came frozen in boxes) this was a lunch room staple in Lafayette, Louisiana.....prepared daily by the mother's of my Cajun friends who worked part time in the school cafeteria. To this day a big helping of hot Dirty Rice takes me back to 4th grade! This recipe, from Chef Patrick Mould, calls for ground pork and beef only; which works well for me because, if I'm the one doing the cooking, I simply can not deal with chicken livers! This makes a LOT of Dirty Rice....so if your not cooking for a lunch room full of hungry kids, you may want to 1/2 or even 1/4 the recipe. For the 'dark roux' I recommend you reference Gumbo Base (Aka Roux) by chef #15851
Directions
Heat large pot over medium heat. Add pork and beef and cook until meat is browned.
Add 1 cup of onions, 1/2 cup of bell pepper, 1/2 cup of celery, 2 tablespoons garlic and saute for 2 minutes.
Add dark roux and cook for additional 5 minutes.
Add Cajun seasoning, salt, beef stock, Worcestershire sauce, bay leaves, thyme, hot sauce and pepper.
Bring mixture to a boil, lower heat and simmer for 30 minutes.
Add remaining onion, celery and bell pepper, cover pot and simmer for 30 minutes.
Stir in green onions and parsley.
Stir in cooked rice until completely incorporated.
Most Helpful
Yes, Ma'am! This recipe is so awesome. My mom never made a roux with her rice, but let me tell you that it is a much welcomed addition. My DH was trying to see if he could eat the whole pot by himself. I subbed ground venison & so. style venison sausage. Delicious!
I made this for a potluck party and unfortunately had to make this recipe in a more speedy fashion than the directions dictated...but all's well! I had made the white rice the night before so on the night I put it together I browned the ground beef in a skillet and about halfway through cooking tossed in the veggies, garlic and roux. Let it finish cooking off, then tossed in all the seasonings and the water with boullion granules and had it on an agressive simmer for about 10 minutes, stirring often. Then, tossed with the rice and reheated the next day in a crockpot. Perfect- delish and couldn't ask for better. The smell in our house was DEVINE.
Dirty rice that I can find locally really doesn't do it for me, it generally doesn't have enough flavor and the ingredients don't come together so well. With that said I almost never have dirty rice outside of Louisiana and my great uncle that used to make it for the family passed away a few years ago. A colleague made this for a Christmas potluck today and this recipe does dirty rice justice and brought me right back to being in a small old home packed to the brim with family and incredible food. Thank you so much!