teresas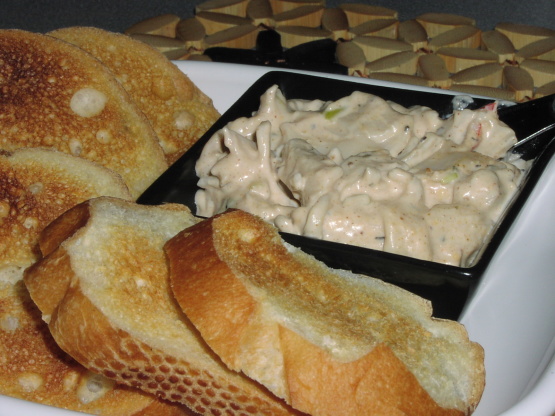 I was looking for a recipe similar to the dip we purchase at the grocery store. This is fairly close. Be careful your Cajun Seasoning is not too salty.

I love the Cajun Crab Spread they sell at Harris Teeter grocery store in North Carolina, but I can't get it here in Connecticut. I doubled the cajun seasonings (my own blend of salt, garlic powder, paprika, cayenne, and thyme) and omited the italian seasoning and it is spot on! Just like the Teeter's!
Mix cream cheese, sour cream, hot sauce, Worcestershire Sauce, Cajun Seasoning, garlic and Italian Seasoning in processor or with electric mixer.
Gently fold in cheddar cheese, onions and crab.
Refrigerate at least 2 hours and adjust seasonings as desired.