Cajun Corn and Crab Bisque
Patti G.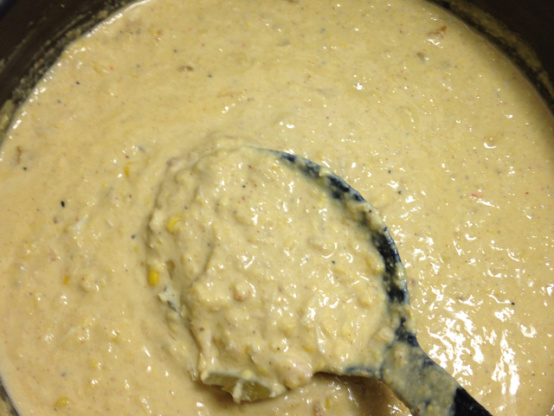 This creamy, Cajun crab soup is a great addition to your recipe collection!
I used 3 celery stalks instead of 1 2 large onions instead of 1 added 1 green bell pepper used 1 cup of green onion and 3 table spoons of Worcester shire sauce instead of 1 .....it came out GREAT
Melt the butter in a small saucepan over medium heat; then gradually whisk in the flour. Cook 5 to 7 minutes, whisking constantly, until a golden roux forms; set aside.
Heat the oil in a Dutch oven over medium heat. Combine the onion, garlic, and celery and cook 1 minute. Add the Cajun seasoning to taste. Stir in the broth, corn, and bay leaf. Bring to a simmer, then pour in the milk, cream, and liquid crab boil. When the mixture begins to simmer, reduce heat to low and simmer 7 minutes. Stir in the roux, 1 tablespoon at a time, blending thoroughly. Continue to cook, on low heat, whisking until mixture thickens. Stir in crabmeat, green onions, and Worcestershire sauce. Simmer 6 to 8 minutes more. Season with salt and pepper to taste.