I serve this slaw with grilled foods that have been seasoned with a cajun or creole dry rub.
Directions
Mince the vegetables.
In a large bowl, mix together the mayonnaise, vinegar, milk, salt, pepper, Tabasco, and Cajun seasoning.
Toss the coleslaw and vegetables in the dressing.
Refrigerate for 2 hours before serving.
Reviews
Most Helpful
I love this coleslaw! I just made it to go with some blackened fish and sweet potatoes, and i think i could eat the whole bowl. I gave my son (6) a taste and he immedietly asked for some for lunch, which rates 5 stars in my book lol. i did add a little bit of celery seed nd ill probaaly serve it with hot sauce since i couldnt put too much in. TY for the great recipe!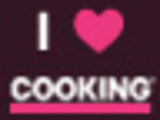 This was very tastey. I used hidden valley cole slaw dressing istead of the dressing listed. Was a little blad for DH but we had spicey ribs so it was a nice balance for me. I did add more of the seasoning mix. Thanks for the post.