Pamela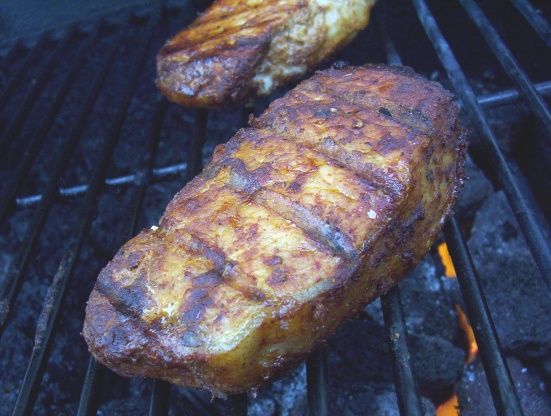 MMMMM! Low carb AND easy to boot!

These were okay. I made them as an OAMC recipe and cooked them for dinner tonight. I didn't dislike them but probably wont make them again. I think the paprika was just a little overpowering. That's really all I could taste.
Combine seasonings in a bowl and then coat chops on both sides.
Heat butter and oil over high heat in large skillet until very hot.
Place chops in skillet and then reduce heat to medium, cooking 7 to 8 minutes.
Turn once during cooking.
OAMC/BULK instructions.
To Freeze: Place seasoned chops in a ziplock bag and freeze.
To Reheat: Defrost overnight, and cook per directions.