lets.eat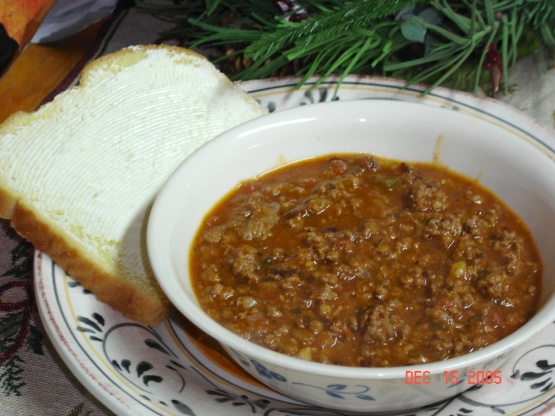 Got this recipe from my South Louisiana friend. We know it is not authentic cajun cuisine but we don't care. It is well-seasoned (and I don't mean hot), hearty, and delicious.

This worked out great for our boys, they don't enjoy spicy foods like my DH and I do. Enough tongue tingling and just sweet enough. I did add some sausage along with the ground beef and increased the honey by perhaps 1/2 Tbsp. Thank You NurseDi, great recipe as always-
In a Dutch oven, brown meat with onion, green pepper, and garlic.
Meanwhile, in a blender, process beans with liquid until smooth.
Drain fat from Dutch oven; add the beans and remaining ingredients.
Simmer, uncovered, for 35-40 minutes.