IngridH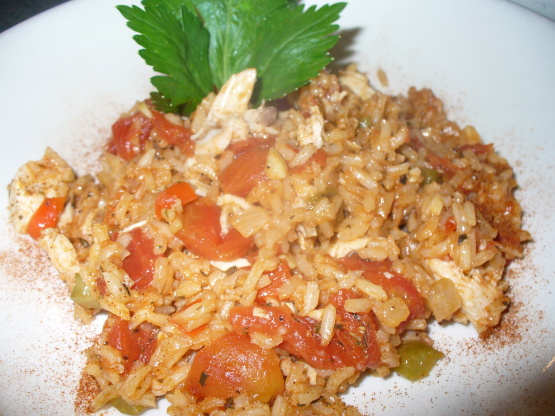 This is an easy to prepare dish that brings out all the flavors of traditional Jambalaya. You will like this one.

Very easy to make, and very very tasty! I am picky about spicy food and this one is a definite favorite:)!
Melt butter in a large skillet.
Sauté the onion, garlic, celery and bell pepper until tender.
Add canned, crushed, tomatoes with liquid, rice, thyme, basil, Cajun spices, cayenne pepper, chicken broth, chicken, Tabasco and bay leaf.
Bring to a boil, then reduce heat to a simmer, and cook until rice is tender.