Cajun Chicken Fingers and Sweet-Potato Fries
gailanng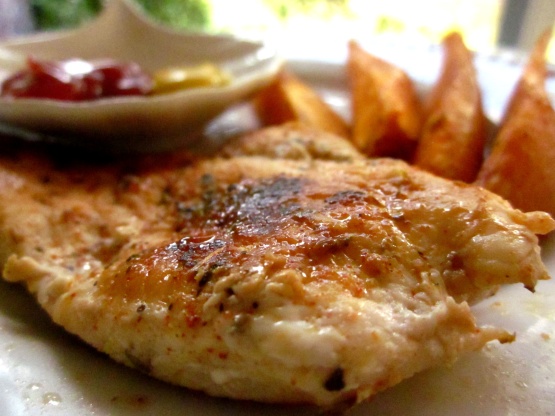 This scrumptious, filling meal serves 1, but it can easily be multiplied to yield more servings.
Preheat your grill to high heat and the oven to 450°F
Toss the sweet-potato sticks in 1 tsp of the olive oil and 1/2 tsp of Cajun seasoning.
Place them in a single layer on a nonstick baking sheet so they don't touch each other. Bake the fries for 10 minutes, flip them over, and bake for an additional 10 to 15 minutes, or until they're tender and starting to brown. Meanwhile, toss the chicken in the remaining olive oil, then sprinkle with Cajun seasoning. About 5 minutes before the fries are done, grill the chicken for about 2 to 3 minutes per side, or until the strips are no longer pink inside.
Serve immediately with ketchup and Creole mustard, if desired.