Cajun Bread (regular loaf)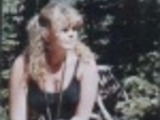 Great with jambalaya or red beans and rice. The spice blend adds an exciting taste to this bread.
Directions
Place all ingredients in your bread maker in the order given.
Set to regular or rapid bake cycle.
Reviews
Most Helpful
Over the past week DH has been trying different recipes for the bread machine, this is the 2nd success he has had with your recipes Karin. I made a jambalaya one night and we had this bread with it, it was wonderfull, lots of taste that complimented the jambalaya. thanks for posting!!

I don't have a bread machine, so I made this bread using instructions from Donna M. in Talk (thanks a bunch Donna!!). I mixed the wet ingredients together, then the dry ingredients in another bowl. After the yeast "proofed", I added the wet ingredients to the dry. I kneaded the dough until it was smooth and let it rise in a lightly oiled bowl. After the dough had risen, I punched it down and let it rise again in a loaf pan. Then I baked it for approx. 30 min at 350 degrees. The bread had a nice taste, but wasn't very spicy (for my taste). I think next time I make this, I'll double the cajun seasoning. I served this bread with Chili-Cheese Steaks, Grilled Herbed Potatoes and Okra Salad. It was an overall very good meal.

Throughly enjoyed this bread. As we were having this with Crockpot Thai Shrimp and Rice Coconut Thai Shrimp and Rice (Crock Pot) I made a few minor changes to the recipe. I decreased the water to 1/2 cup and eliminated the tomato paste and dry milk and added 1/4 cup coconut milk. I also had to add a little bit more flour for the extra liquid. Delicious bread that we will be making again.