Cajun Bread (regular loaf)
Linajjac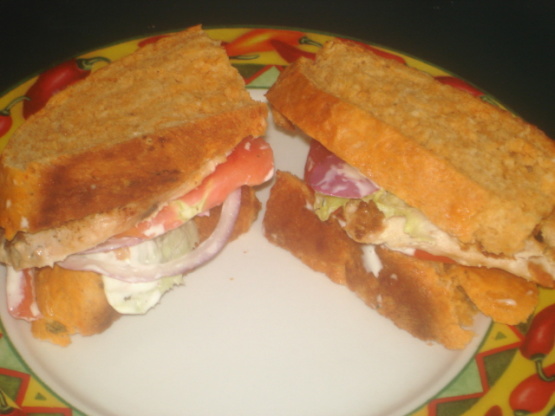 Great with jambalaya or red beans and rice. The spice blend adds an exciting taste to this bread.

Over the past week DH has been trying different recipes for the bread machine, this is the 2nd success he has had with your recipes Karin. I made a jambalaya one night and we had this bread with it, it was wonderfull, lots of taste that complimented the jambalaya. thanks for posting!!
Place all ingredients in your bread maker in the order given.
Set to regular or rapid bake cycle.