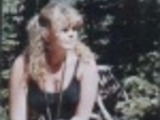 A spicy beef stew made in the crock pot for a cold winter evening. Serve with hot bread for a delicious meal. Add an extra tablespoon of the Cajun seasoning if you like your food hot and spicy.
Directions
Pour marinade over meat in a plastic food storage bag or dish; coat beef and let stand for 15 minutes.
Spray the inside of a 4 to 5 qt crock pot with cooking spray.
Place potatoes in the crock pot.
Mix flour and Cajun seasonings; toss with beef and marinade, coating well.
Place beef and marinade on top of the potatoes.
Add the tomatoes.
Cover and cook on low setting 7 to 8 hours or until beef is done.
Stir in vegetables.
Cover and cook on low setting for 30 minutes or until vegetables are tender.
Most Helpful
Yum!! Delicious and easy to put together!!

I was pleasantly surprised by this recipe as I was expecting it to be spicy, but I thought it had more of a slightly sweet taste. The children really enjoyed the flavor. Next time, for myself, I'll add more cajun seasoning and maybe a little cayenne pepper after serving. Overall, we enjoyed it served over rice with cornbread. Thanks for sharing!