Ang11002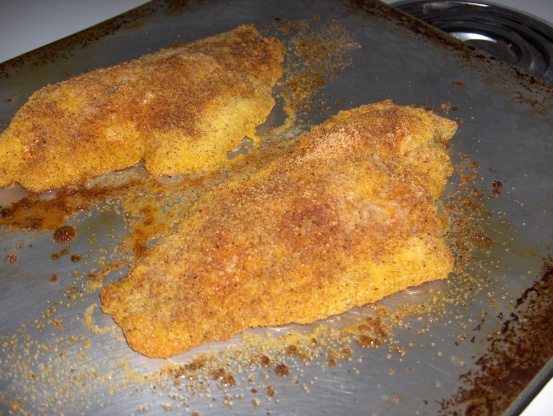 Adapted from Southern Living.

We really enjoyed this fish. The only negative comment I have would be that I wasted a cup of cornmeal - I had two pounds of catfish and 1 cup would have been more than enough. Thanks for posting this - will definitely make this again.
In a shallow container, mix together the first 2 ingredients; dredge catfish fillets in the cornmeal mixture.
Place fillets on a greased baking sheet.
Sprinkle the cajun seasoning over the fillets.
Drizzle with butter.
Bake in a 400° oven for 30 minutes or until golden and fish flake with a fork.
Garnish with lemon wedges if desired.