Rita1652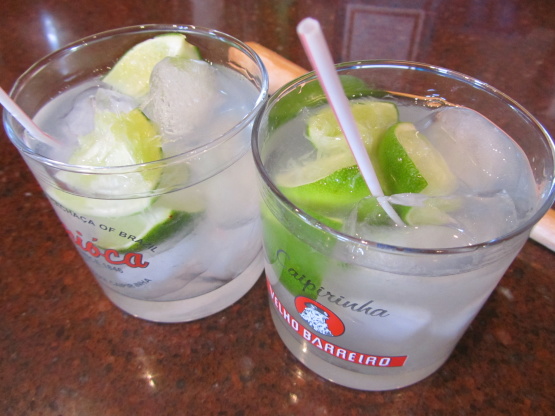 This is a popular drink in Brazil and Uruguay. This version substitutes vodka for the traditional cachaçal. Serve in an old fashioned or highball glass.
Squeeze juice from lime wedges into the glass. Place one of the lime wedges into the glass and add sugars.
Gentley muddle the sugar with lime wedge, too much and it will make the drink bitter.
Pour in vodka and stir well until the sugar is dissolved. Add crushed ice and stir to melt some of the ice. Garnish with lime slice or wedge and serve.