Caipirosca (Brazilian Lime Cocktail)
~Nimz~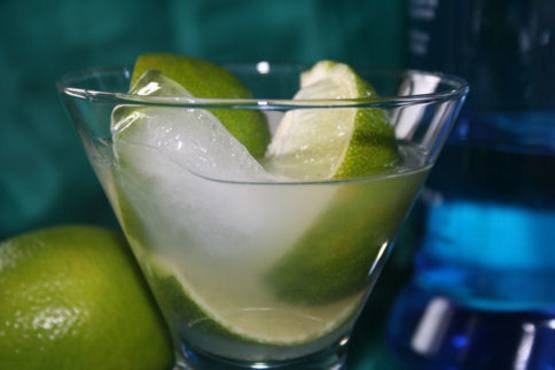 I found this recipe on-line for Brazilian recipes. This is posted for ZWT South/ Central America.
Lovely. Enjoying it right now. Simple and quick.
Wash the lime and cut into fourths.
Put lime in a glass and add the sugar. Crush lime with the sugar well.
Add the shot of Vodka and the ice cubes. Enjoy!