Caipirinha Original or With Fruit
Kim127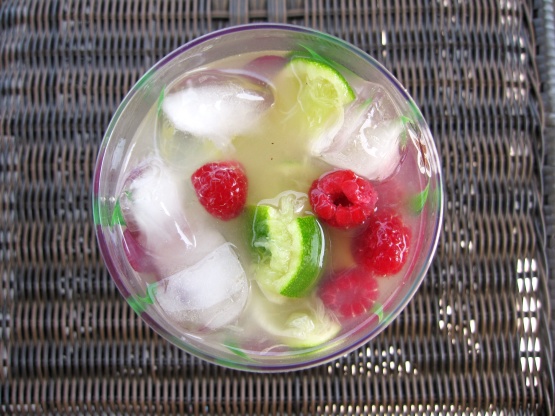 Jamie Oliver is to thank for this one!This is a strong Brazilian drink! Lots of people relate this to tequila. Pronunciation ki pe ren ye The basic recipe is fabulous but if you want a change try it with your favorite fruit.

Top Review by Kim127
To tell you the truth, I wasn't really expecting to like this drink, as I had one drink with cachaca before and didn't care for it. Let me tell you, I was wrong! Loved it! I don't know if it was the sugar or the lime (but probably the lime), but I so enjoyed this. Nice and refreshing in the 90 degree weather we've been having. This is what I will be using my bottle of cachaca for!! LOL Made for ZWT-7
Place the lime pieces, pulp side up, in the bottom of an old fashioned glass or heavy tumbler.
Add sugar to taste and crush the lime and sugar together with a pestle or the end of a wooden spoon (be sure to crush the pieces pulp side up or too much bitter lime oil will be released from the zest).
Add the cachaca, stir to mix and add lots of ice cubes.
Stir well again and serve.
Optional: Shake all ingredients in a shaker till very well chilled.
Optional: Add your choice of fruit to the lime to be muddled or in the shaker.