Boomette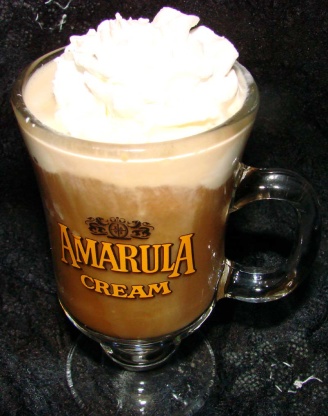 An after dinner treat. From the Court of Two Sisters.

Top Review by Lennie
I had been meaning to make this for several days but am glad I waited, as it was the perfect Friday-night-treat to end a stressful week that turned out on a positive note. I had this as a combo after-dinner-coffee/after-dinner-drink/dessert! This delicious coffee beverage reminded me of one that I used to enjoy as a teenager -- sans alcohol, of course -- at a little cafe in downtown Toronto that unfortunately no longer exists. I used to sit there, read poetry, and sip away. I had two (!)tonight after dinner, but I didn't put the cognac in the second drink. I love the creaminess the ice cream adds to the coffee as it melts in. I used a premium brand of vanilla ice cream too, and just a little bit of whipped cream. This was so easy to make; all you need on hand are coffee, cognac, ice cream in the freezer and the whipped cream (and the whipped cream, while wonderful and decadent, isn't absolutely necessary at all). I intend to make this again, definitely!
Pour coffee and cognac into a tall coffee mug.
Top with a small scoop of French vanilla ice cream and whipped cream.