Alia55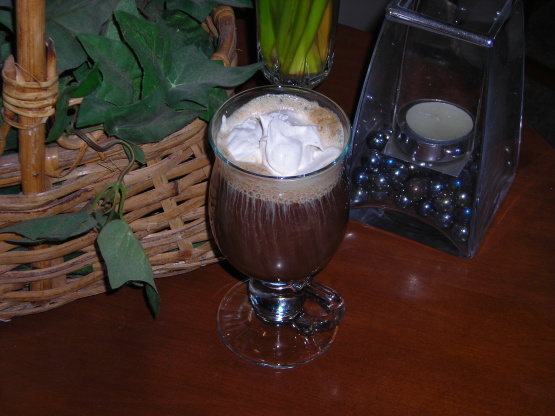 This is a wonderful coffee for cold mornings!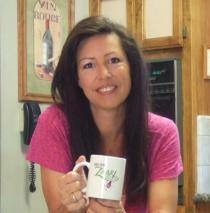 This was different... and I liked it. I had a hard time whipping the cream with the cinnamon, nutmeg and Sugar... operator fault.... but it all came together and I drank it anyway. Thanks for sharing (Made for Bevy Tag 4/08) Cheers ~V
In four coffee cups, pour 1 teaspoon chocolate syrup in each.
In large mixing bowl, combine heavy cream, 1/4 t. cinnamon, nutmeg and sugar, and whip until soft peaks form.
Stir remaining 1/2 t. cinnamon into hot coffee. Divide the coffee evenly between the 4 mugs and stir each to blend the coffee with chocolate syrup.
Top each cup with spiced whipped cream and serve immediately.