Annacia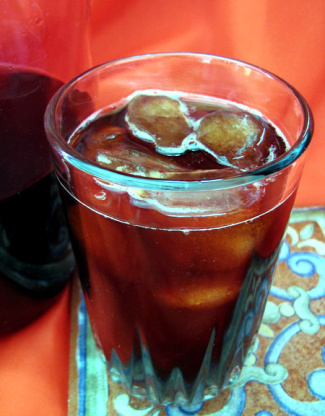 I whisked a cup of whole milk and 3 Tbsp brown sugar into the chilled coffee. I am reminded of chai and am tempted to try this both with more milk and then I am intrigued by the spiciness and full body of the coffee and want to try it without milk to savor the rich flavor of the coffee and spices alone. This could also be a dessert coffee... keep it hot, strain and serve with a dollop of fresh whipped cream sprinkled with grated cinnamon and cardamon, or perhaps with a twist of orange peel studded with a clove or two. You've got me thinking... thanks for a nice recipe!
Brew coffee and pour directly into a glass carafe with all the spices at the bottom.
Allow to come to room temperature, strain, and store covered in the refrigerator.
Pour over ice into tall glasses and serve with milk and brown sugar, if desired (the addition of milk and sugar intensifies the spices, so taste as you go).