Catnip46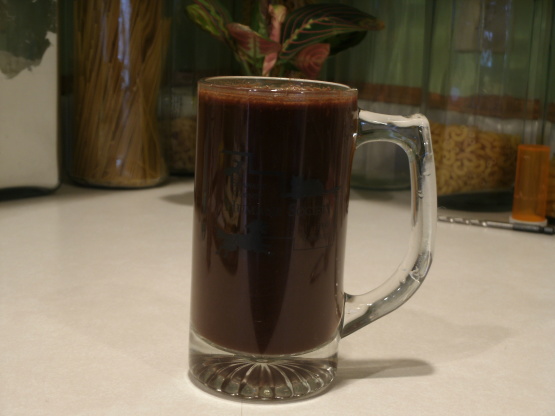 Spoil yourself, a sweet coffee drink, made with chocolate and attitude! Unique with chocolate and cloves. Preparation is a bit unusual. You steep the coffee grounds with the other ingredients instead of traditional brewing.

This was very good. A very rich, dark, not to spicy cup of coffee. I cut this down to 1 serving. I used instant coffee so I wouldn't have to strain this. I thought it would be too sweet but you really couldn't tell there was a lot of brown sugar in there. Nice for a cold winters day.
Boil water in a saucepan, then add cinnamon, cloves, sugar and chocolate. When the mixture comes to a boil, skim off foam.
Reduce the heat to a simmer, then add coffee.
Steep for 5 minutes then serve.