Cafe Con Leche Milkshakes
Pneuma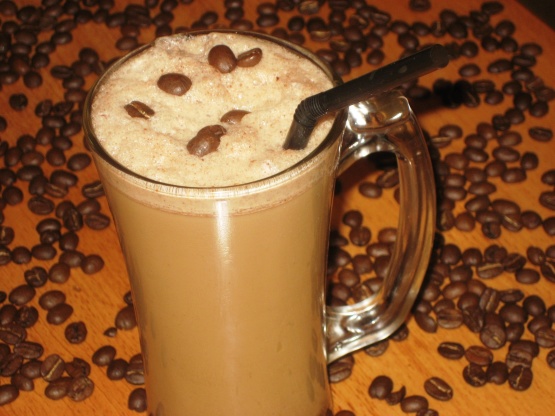 A great way to have your ice cream. From Bobby Flay. Simple syrup is equal amounts of sugar and water combined and cooked over medium-low heat until sugar has dissolved and the mixture is clear.

Top Review by Gerry
If you have noted this milkshake listed on our page as well as in the South Central Forum as being made and reviewed - you must wonder where your review is! Had major major connection problems from Saturday evening until last night and that review is just not showing. But yes I made and reviewed - and yes a five! I did have to use vanilla ice cream but as I had said - it had enough coffee flavor for me - loved it! Thank you susie.
Combine the milk, coffee, ice cream, simple syrup and liqueur in a blender.
Blend until smooth.
Pour in tall glasses and top with a few chocolate covered espresso beans.