PanNan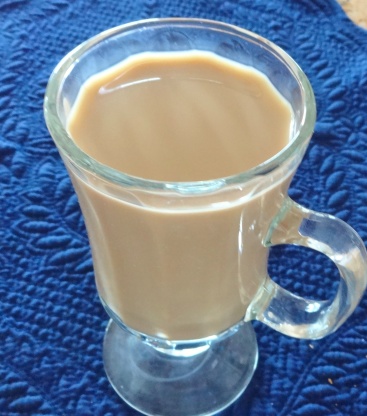 The chicory coffee sets this apart from the usual cafe au lait/latte. You can buy it in larger supermarkets in cans (ground). Brew your favorite way. Prep time does not include brewing time. Add your favorite sweetener, if desired.

Yikes! This will certainly get you wide awake in the morning. First time I ever tried coffee with chicory. I love coffee and usually drink about 3 cups of black coffee per day. I couldn't drink it without adding a package of Splenda, and even then I think this is an acquired taste.
Combine milk and cream in a small saucepan (use one with a pouring lip if possible); bring just to a boil (bubbles will form around edge of pan), then remove from heat.
Pour small amount of hot, brewed coffee into each coffee cup.
Pour in remaining coffee and hot milk mixture at same time until cups are full.