Rita1652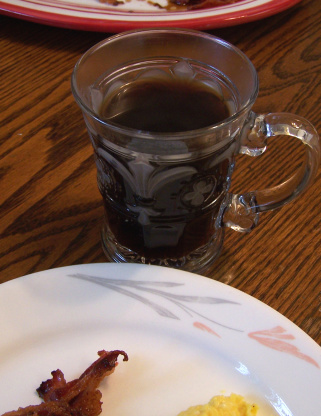 A South Louisianna favorite. For the most part tourists can't stand it and locals can't live without it, but one thing's for sure: this WILL wake you up in the morning. Traditionally made in a French Drip pot, called a biggin, but a modern electric coffee maker works just fine.

This is very good! Thank you for posting.
1

pinch salt (salt brings out extra flavor in the coffee)
1⁄2 cup ground dark-roast coffee and chicory blend

7

cups water (3 1/2 pints)
Place salt in basket of coffee pot with the coffee grounds.
Pour water into resevoir and start coffee.
Serve hot.