Café De Olla: Sweet Cinnamon Coffee
Baby Kato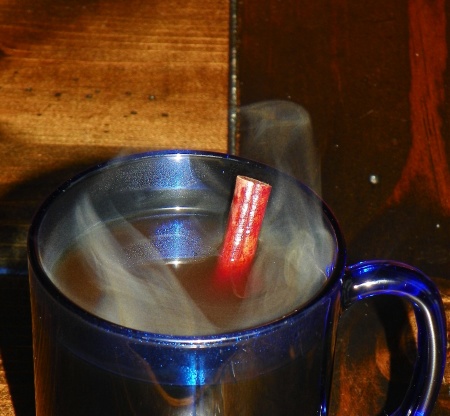 Found for the World Tour 2005, this looks like something dh would love! A Mexican recipe, it has been called ' "funeral coffee" because it is always served at the velorios - all-night wakes - with large trays of sweet rolls.'
I made this for my husband as I do not drink coffee, he is still raving about it. He really enjoyed the hint of cinnamon. Being he is a man who loves his coffee blacker than dirt, I was surprised that he liked the sweetness of this coffee. He did comment that it is more of a dessert coffee vs a get you going in the morning type coffee.
Bring the water to a boil.
Add the coffee, cinnamon and sugar, and continue boiling for 30 seconds.
Stir and strain into hot mugs.