gailanng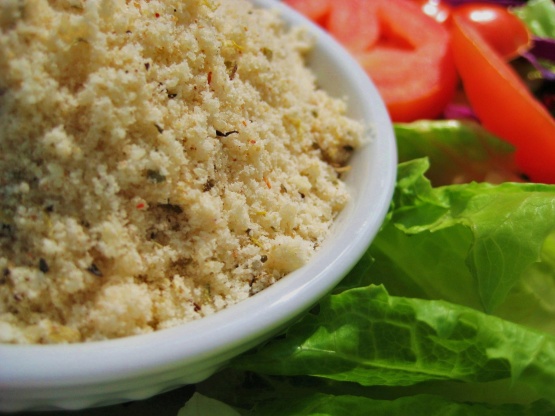 This makes a great Christmas gift! Wrap this up in a basket with a bag of croutons, a tube of anchovy paste and the recipe for Quick Caesar Salad. The recipe comes from The Canadian Living Christmas Book. This recipe makes enough for 3 salads. See Quick Caesar Salad for the salad recipe that goes with this mix.

Ohhhh so good. Made to go with your Quick Caesar Salad#403221 and all I can say is yummmm. Thank you!
Spread the lemon rind on a paper towel and microwave on High for 4 to 4 1/2 minutes or until it's dry, stirring several times (alternatively, you can dry it at room temperature for 1 day).
Combine all ingredients in an airtight container.
May be stored for up to one month in the refrigerator.