Bev I Am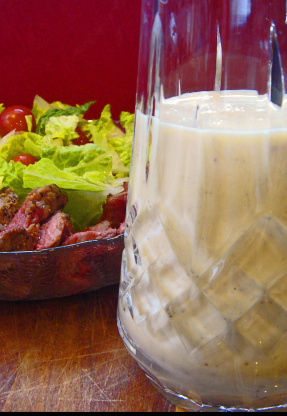 another from my sister...shes the best!!

I made this to go with 'Delicious Chicken Pot Pie' (Recipe #10744 - which was FABULOUS, by the way) tonight and my 6-year-old had four helpings. Will be a staple in my house! I did make it with a raw egg tonight, but will probably try it with a 'pasteurized egg product' the next time to satisfy my (probably unfounded) paranoia about raw eggs. Will update if I try it!
Toss everything into a blender and blend till smooth.