sheri77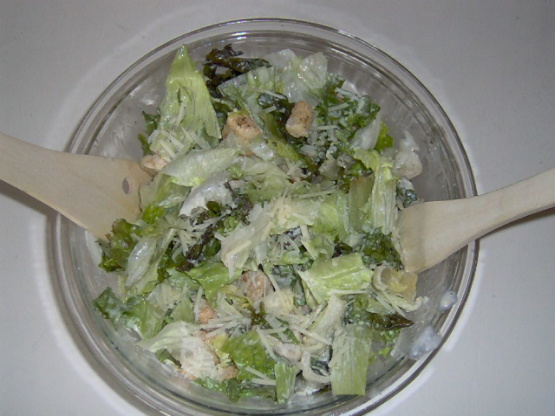 This is the recipe i just got from my mom. So far it is the best one i have tried. i only just realized about 3 weeks ago that i actually like caesar salad. what a surprise to me! and i have been hunting for some good dressing recipes. this one top's them all, so far...
Mix everything but vegetable oil in blender until foamy and thick.
Slowly add in vegetable oil.Continue mixing for about 30 seconds.
Refridgerate for about 1/2 hour before serving to blend flavors.