2Bleu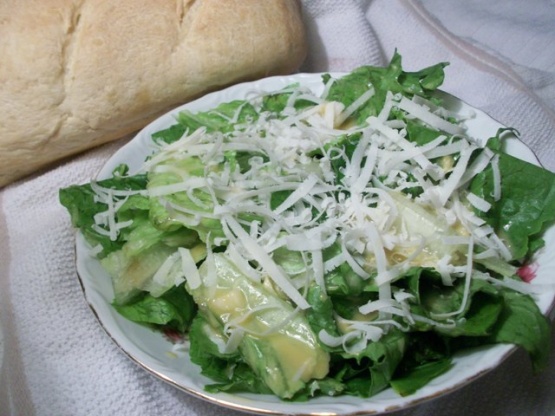 This was the salad dressing/salad that was made at a cooking class I attended.

Fantastic! Highly recommended. I added grilled chicken using Recipe #306834. I also grilled the halved romaine using EVOO, lemon juice, salt and pepper. Added the large croutons and diced tomato.
In a food processor or blender combine the egg yolks, garlic, anchovy paste, mustard and Worcestershire. Add lemon juice and process.
Slowly drizzle the olive oil into the feed tube and process until blended.
To make the salad - put lettuce in salad bowl, add enough of the dressing to coat lettuce and top with the grated cheese and anchovies (if using).