Prep 10 mins
Cook 40 mins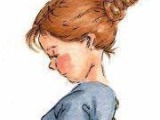 I am always looking for new and delicious ways to prepare pork chops. These are delicious, easy to put together and use things that are in most people's pantries. A real family pleaser. Serve with rice pilaf and a green vegetable.
1⁄4 cup flour
1⁄2 teaspoon italian seasoning
1⁄2 cup creamy caesar salad dressing
4 pork loin chops with bone (1/2 inch thick)
1⁄2 cup shredded parmesan cheese (1 oz)
Directions
Heat oven to 375*F. Spray a 12 X 8 inch glass baking dish with cooking spray.
In pie pan or shallow dish, mix flour and Italian seasoning. Pour dressing into another pie pan or shallow dish.
Coat both sides of each pork chop with the flour mixture; dip into dressing, coating both sides well. Place in baking dish. Sprinkle with cheese. Discard any remaining flour and dressing.
Bake uncovered, 35 to 40 minutes or until pork is no longer pink in center.
Most Helpful
I used inch thick pork loin chops and thought this was excellent! I also took the advice from another reviewer and baked potatoes with the pork. I used a 9X13 glass baking dish, quartered 3 russet potatoes and all I did was to brush some caesar dressing on the potatoes and sprinkle with the parmesan and baked for an hour.
Okay... not sure if I should rate this recipe since I used it for chicken instead of pork... but boy was it good. As we are all watching our weight, I omitted the flour and just sprinkled the italian seasoning generously on top of the chicken breasts (boneless/skinless). Then I poured on the caesar salad dressing (Kraft Free, of course) and baked them for 35 minutes. Then sprinkled on the cheese and baked them another 3 or 4 minutes until the cheese melted. Using this recipe as a guideline, I also made it with pork steaks, substituting bold taco seasoning for the italian seasoning, chipotle ranch for the caesar, and shredded taco cheese for the parmesan. It was delicious. Both the chicken and pork turned out great! A nice basic recipe that really gets the ideas and creative juices flowing! Thanks!

Fantastic and easy! I browned my boneless butterfly chops in a bit of oil olive before adding the caesar dressing and throwing in the oven. By doing so this reduced the cooking time in the oven by half. I'll definitely be making this recipe again, thanks for posting!