anme7039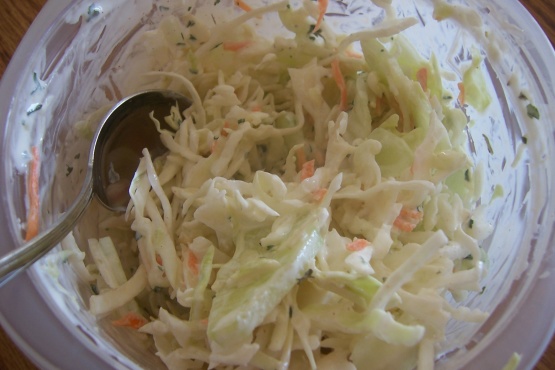 I must admit I am not a coleslaw fan but this recipe, (I slightly adaptad from Bon Appetite), has become one of my favorite summer dishes. Mixing the cabbages keeps the Savoy from becoming overpowering. It is perfect for a potluck or bbq. I even served it at my wedding!
Halve, core and very thinly slice cabbages. Should yield about 16 cups.
Whisk first 4 ingredients in small bowl to blend. Season dressing to taste with salt and pepper. Place cabbage and green onions in large bowl. Add dressing and toss to coat.
Can be prepared 1 day ahead. Cover and refrigerate.
Just before serving mix cheese into coleslaw. Transfer to large shallow bowl and serve.