MsSally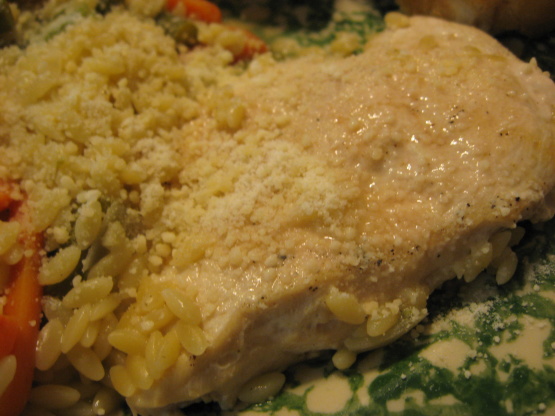 Easy delicious one skillet meal using common ingredients. I have doubled recipe using a very large deep skillet and cutting up chicken into slightly smaller pieces to fit. It pays to get high quality chicken broth if possible.
Heat oil in 10- inch skillet over medium high heat. Cook chicken in oil about 10 minutes, turning once, until brown. Romove chicken from skillet; keep warm.
Add broth and water to skillet; Heat to boiling. Stir in pasta; Heat to boiling. Cook uncovered 8 to 10 minutes, stirring occasionally, until pasta is tender. Stir in frozen vegetables and dressing. Add chicken. Sprinkle with pepper.
Heat to boiling; reduce heat to low. Simmer uncovered about 5 minutes or until vegetables are crisp-tender and juice of chicken is no longer pink when center of thickest pieces are cut.