Prep 15 mins
Cook 45 mins

Easy to make, these wings melt in your mouth. The caesar dressing keeps the wings very tender and tasty. A family favorite, I have also served them at parties, although if you do I'd double the recipe - they disappear pretty quickly.
1360.77 g chicken wings, cut at joint,wing tips removed
475 ml bottlecreamy caesar salad dressing, regular or 475 ml bottle light caesar salad dressing
59.14 ml freshly grated parmesan cheese
29.58 ml pepper
Directions
Mix salad dressing, cheese and pepper in large bowl.
Add chicken wings, turn to coat.
Pour chicken into rectangular baking pan.
Bake at 350 F for approximately 45 minutes, or until chicken is golden brown on top.
Reviews
Most Helpful
Yummy, yummy! Loved the easy recipe, as I am posting this just after the Christmas 2011 weekend, and after two fancy dinners -- I as the cook have had enough of slaving!! Made just as suggested, although I used fewer wings as we are only 2 now the guests have left. Great taste, and the wings were tender and delicious. I would add this caveat: DO NOT add salt. The Caesar salad dressing plus the cheese adds enough salt. (Oh well, according to taste!)Thank you, Minxcat1!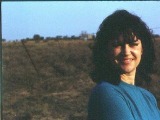 These went down really well. I cooked them for about 15 mins just in the dressing and pepper, then poured the excess juices into a bowl. I then topped with some parmesan. After about 30mins cooking, I basted with the juices from the bowl then grated a good helping of parmesan to the top. Lovely and crispy. Will make again!

These were good, I used Renee's light dressing and a touch of Parm....tasty!