Prep 20 mins
Cook 20 mins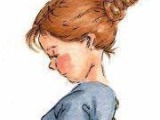 Pasta in a light Caesar sauce topped with crisp, browned croutons.
Directions
Heat oven to 350°F.
Cook pasta according to package directions.
Drain.
Meanwhile, combine all remaining ingredients except croutons and Parmesan cheese in large bowl.
Add cooked pasta; stir to combine.
Spoon pasta mixture into ungreased 2-quart round casserole.
Top with croutons and Parmesan cheese.
Bake for 20 to 25 minutes or until heated through and croutons are golden brown.
Reviews
Most Helpful
Yum! I used 1 C. of dressing, omitted the red pepper, used 2 C. mozzarella and garlic butter flavored croutons. DH won't normally eat caesar dressing, but gave this a try and even HE loved it! Will definitely make again! One thing I will try next time - adding the croutons halfway through the cook time. My croutons wanted to get too brown before the casserole was really hot. Thanks!!!
this was good, I was looking for more sauciness though. Definitely don't need all those crushed crutons on top--half would be sufficient.
This was good. I took a little of the pasta mixture before I put the chicken in and cooked it in a separate small casserole dish. Keeping it vegetarian for my daughter. Both were good and the leftovers reheated well. The flavor was almost better leftover, but it seemed to separate and turn a little oily. Didn't seem to be a problem though, everyone ate it leftover as well.