Cadillac Refrigerator Pickles
Prep 40 mins
Cook 10 mins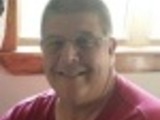 This makes the crunchiest dill pickles with a very zesty taste.
Directions
You will also need 1 (5 quart) ice cream pail and lid.
Combine and bring to a boil the water, vinegar, and pickling salt. Let cool, this is very important. Place remaining ingredients in pail. Cucumbers can be halved, quartered, or sliced. Pour cooled liquid mixture over cucumbers until covered. Leave uncovered and let sit at room temperature for 3 days. Cover, refrigerate, and enjoy.
Reviews
Most Helpful
These are a family favorite at our house!
Very salty. I added more dill than asked. Other than too much salt, it was good. After the initial curing, I drained off most of the brine and added new brine w/o the salt (and more dill). We like the smell and taste of dill. If I make these again, I will cut the salt in the brine in half and see what happens.